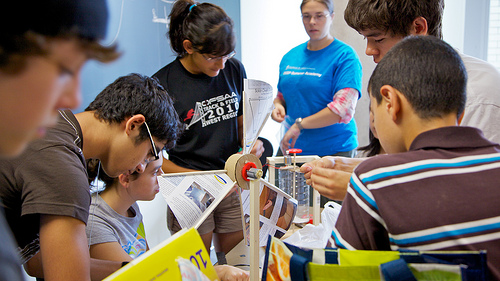 Becoming a DEEP Counselor is a great opportunity to learn, teach and be inspired.
To complement our excellent instructors, DEEP is supported by volunteer undergraduate students from the University of Toronto. These DEEP Counselors provide a variety of services, from helping instructors in the classroom to chaperoning students during excursions.
Note: We give preference to current University of Toronto undergraduate students in Engineering or the sciences.
Please see our Employment Opportunities page here for more information on how to apply.
As a DEEP Counselor, you can contribute in a variety of ways:
Managing student registration
Organizing course supplies and equipment
Enriching student experience in tours, residence and excursions
Providing instructors with instructional assistance & support
Facilitating an activity or lecture discussion
From Past DEEP Counselors – Testimonials
"DEEP gave me a valuable learning experience outside from my usual undergraduate education. It encouraged me to be an active, caring and contributing member of the community." — Judy, Class of 2013
"I have been able to teach some of the concepts I've learned in class to the students, allowing me to reiterate what I know for class as well as give the students something new!" — Nicole, Class of 2013