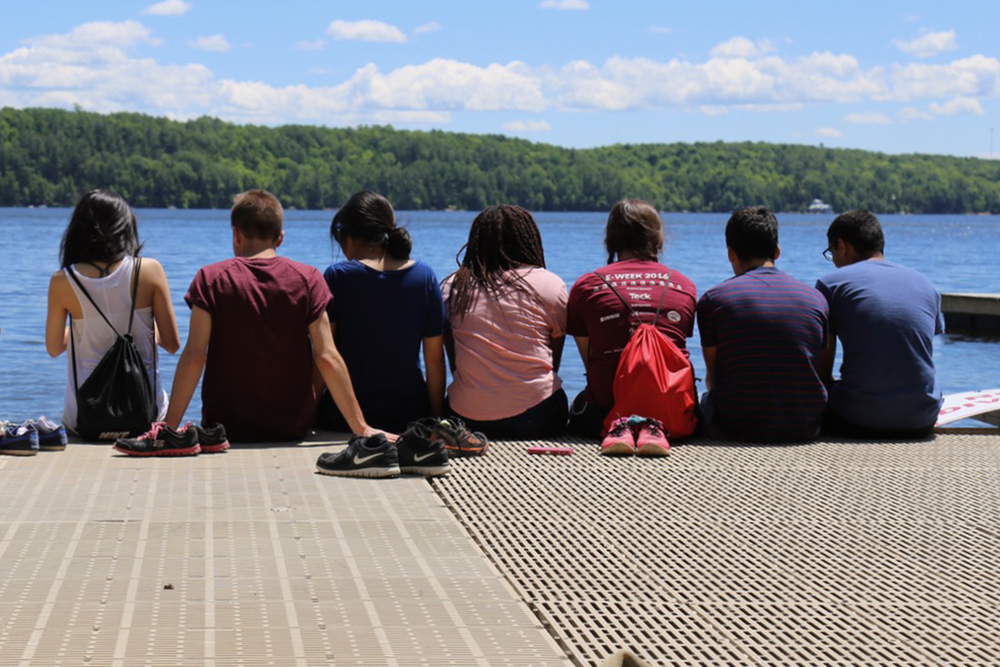 The Engineering Outreach Office is excited  to announce the Leadership 3-day Retreat program based off of our popular DEEP Leadership Camp. The Leadership 3-day Retreat invites students in grades 7-9 to explore personal leadership while engaging in an integrated STEM curriculum in a beautiful outdoor environment at Gull Lake.
Campers will explore topics in science and engineering, and begin to think about how they can use these topics to affect change on a personal, local, and global scale. They will also have plenty of time to enjoy outdoor activities with new friends, including canoeing, swimming, and making campfire s'mores!
Topic Areas Include:
What is a leader?  Considering definitions and styles of leadership.
What is engineering? What do engineers do?  Design thinking and the engineering design process.
Exploring the role of science/STEM, society, and the natural environment.
Teamwork skills; effective communication, collaboration, persistence, and the importance of reflection to skill development.
Location: University of Toronto Gull Lake Survey Camp, Haliburton
Dates:
(Co-ed program) Wednesday, July 19th – Friday, July 21st
(Girls program) Sunday, July 30th – Tuesday, August 1st
The cost includes transportation from the University of Toronto campus to Gull Lake, and transportation back to campus. All meals and accommodations are included