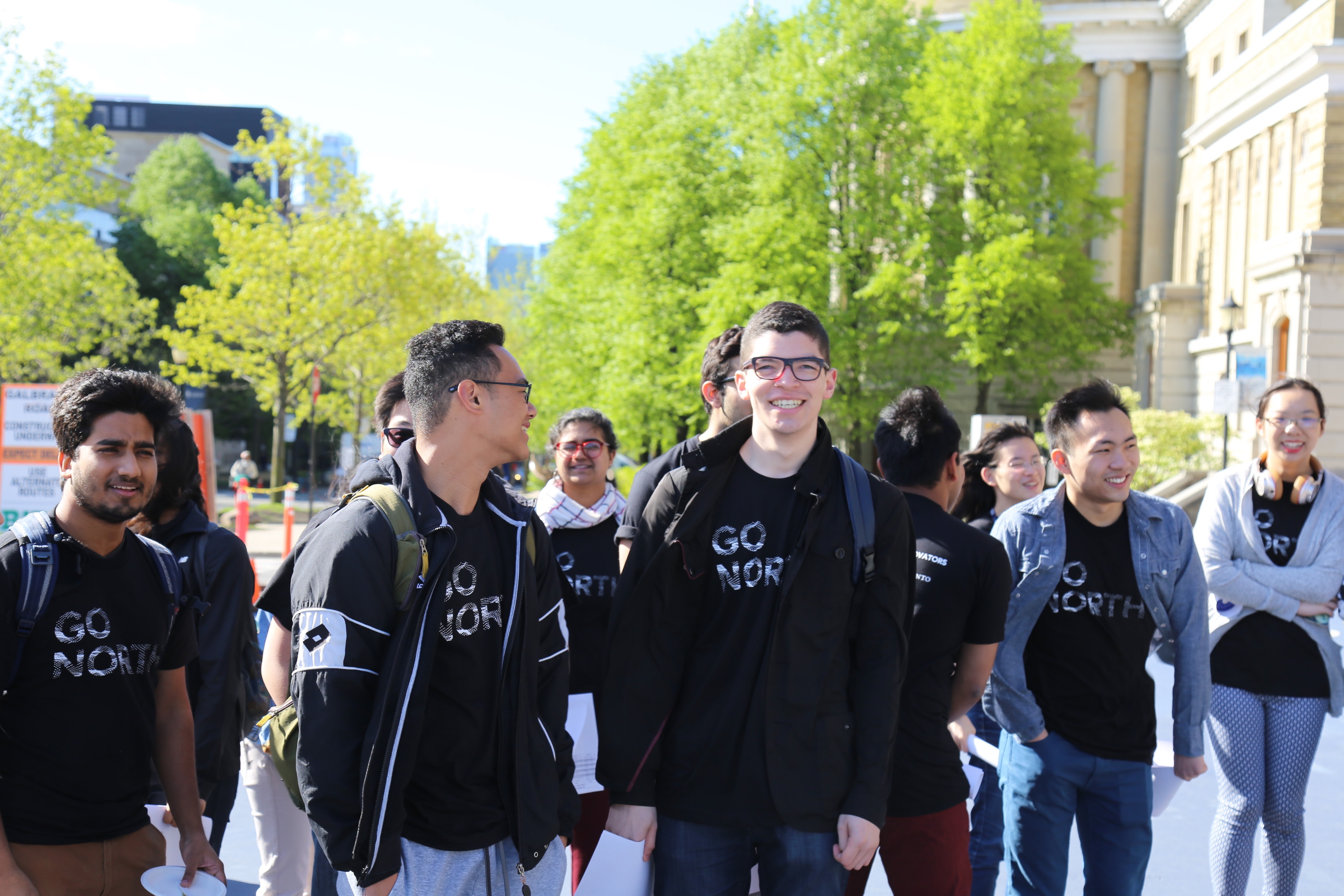 Hey U of T Students!
We are excited to announce the return of Go North — a one-day STEM event featuring 1000 grades 3-8 elementary school students. A partnership between Google Canada, Actua Canada, the Engineering Faculty of U of T, and the Toronto District School Board, Go North is a day long workshopping event that inspires future innovators in the STEM industry — and we need YOUR help!
We are looking for University of Toronto student volunteers to help facilitate this event. Responsibilities include:
‌• Greeting esteemed guests
‌• Guiding elementary classes throughout campus
‌• Managing day flow
• Ensuring everybody has an aweSTEM time!
The event will take place between 8:30am to 4:00pm on Tuesday, June 5th.
***FREE Food will be provided for all training days & FREE t-shirts will be given to all volunteers. Includes breakfast the day of the event
To join, please complete the form found here.