Current Program Offerings
Update on our Programming
We invite you to browse our selection of currently available digital programming. Our team has been hard at work retooling our programming in order to provide the same calibre of content that U of T Engineering Outreach has become known for — exclusively delivered virtually!
All times are in Eastern Daylight Time. (EDT) (UTC-4). 
Registration for Winter 2022 Programming will open soon. Check back for details.
The Global Engineering Challenge aims to broaden the minds of Grade 9–12 students. This program is designed for highly committed and motivated students who have an interest in problem-solving and global issues.
The STEM Enrichment Courses aim to challenge and excite highly-motivated students from grades 9 - 12  in various areas of STEM.
The Engineering Outreach Office's brand-new Virtual Minecraft program aims to improve students' digital literacy skills through Minecraft: Education Edition.
Blueprint is an academic enrichment program that was designed for highly motivated Black students currently in Grades 10 and 11 who have a strong interest in Engineering.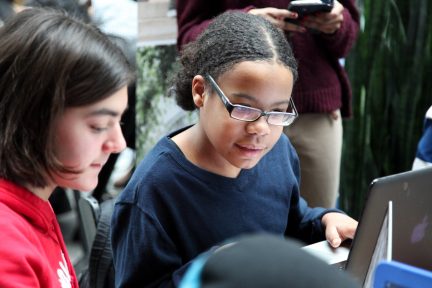 Students will explore the fundamentals of HTML/CSS or Python through fun, engaging activities. These workshops are designed for beginners and no prior coding experience is required
Destination Engineering is an interactive online workshop series with exciting, hands-on activities to immerse your child in the exciting world of engineering! This four course program is designed to engage students in Grades 3-5 to broaden their exposure to a multitude of Engineering fields.