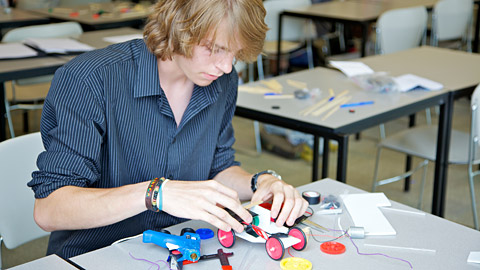 Organized by the University of Toronto's Faculty of Applied Science & Engineering, DEEP Spring Seminar Series offers a diverse range of pre-university engineering and science courses. All programs will run at U of T's St George campus, located in downtown Toronto.
Thank you to everyone who has applied to the DEEP Spring Seminar Series 2018. Applications are now closed and we have already begun the assessment process. We hope to send Acceptance Letters to successful applicants in early April.
DEEP 2018 Dates:
DEEP Spring Seminar Series
Week 1 and 2: June 17 – 23, 2018 and June 24 – 30, 2018
Outreach Programming Updates
Join our mailing list to keep up-to-date on upcoming Outreach programs and events.