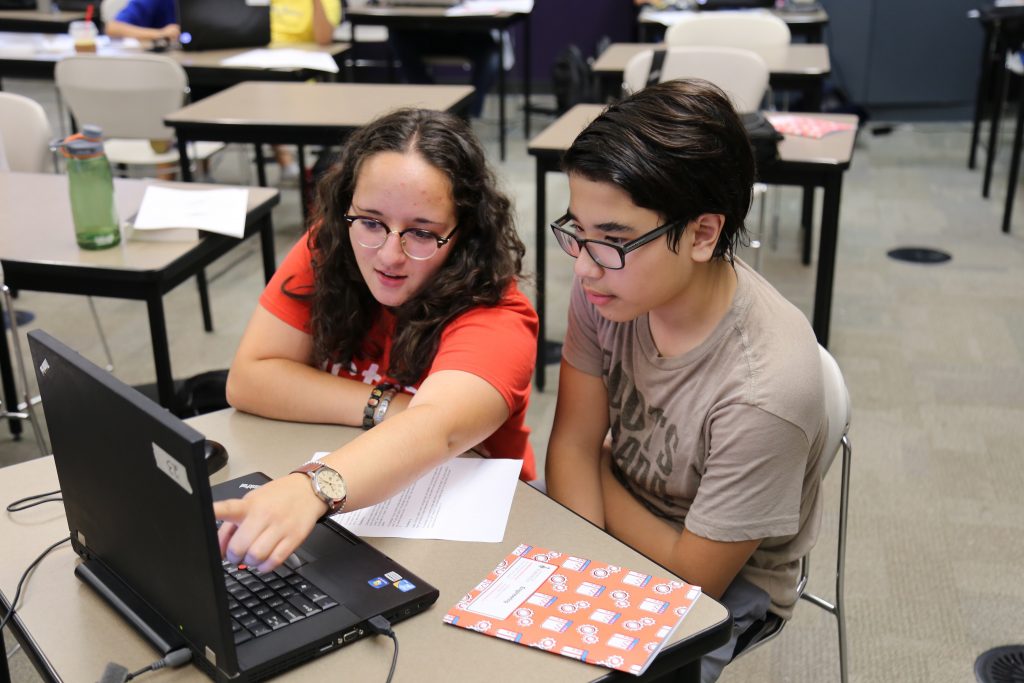 Jr. DEEP Coding is a crash course that will provide students with the opportunity to master the basics of coding. They will be introduced to various coding languages and explore how to create their own programs, with an emphasis on coding logic, programming functionality, and theory.
Click here to register for Jr. DEEP, Jr. DEEP Coding, Girls' Jr. DEEP, and ENGage. Please note that registration will open at 7:00am EST on Wednesday, February 20th, 2019 .
Participants may only attend one week of the coding program as the content repeats week after week.
Coding Camp Dates:
Week 1 – July 15th, 2019 – July 19th, 2019
Week 2 – July 22nd, 2019 – July 26th, 2019
Week 3 – July 29th, 2019 – August 2nd, 2019
Week 4 – August 12th 2019 – August 16th, 2019
Time:
9:00am – 4:00pm*
*We offer before care (8:00am – 9:00am) and after care (4:00pm – 5:00pm) free of charge.
Coding Camp Cost:
$340
Grades:
Grade 5/6, Grade 7/8
Jr. DEEP Coding Camp is only available for students in grades 5/6 and grade 7/8. The grade of the participant refers to their current grade in the 2018/2019 school year. For example, a student who is currently in grade 6 and will be going to grade 7 in September will be eligible to register for the grade 5/6 program. Students who are currently in grade 4 will not be able to register for the grade 5/6 program.
Location:
University of Toronto, St. George Campus (College and St. George)
Wait List
If you see that a course is waitlisted, that means there are no available spaces. If a space opens up in the course, those on the wait list will be notified immediately in the order they registered in and will be offered the spot. Please note that space only opens up in the program if another participant drops out. We cannot guarantee that a space will open up in any of the courses.
Bursary
If the fees for this program create a financial barrier, please consider applying for an Engineering Outreach Bursary. You are eligible to apply if you are a Canadian citizen, permanent resident or protected person with demonstrated financial need. If you would like to apply for a bursary, please use the coupon code BURSARY at the check-out screen to bypass payment.