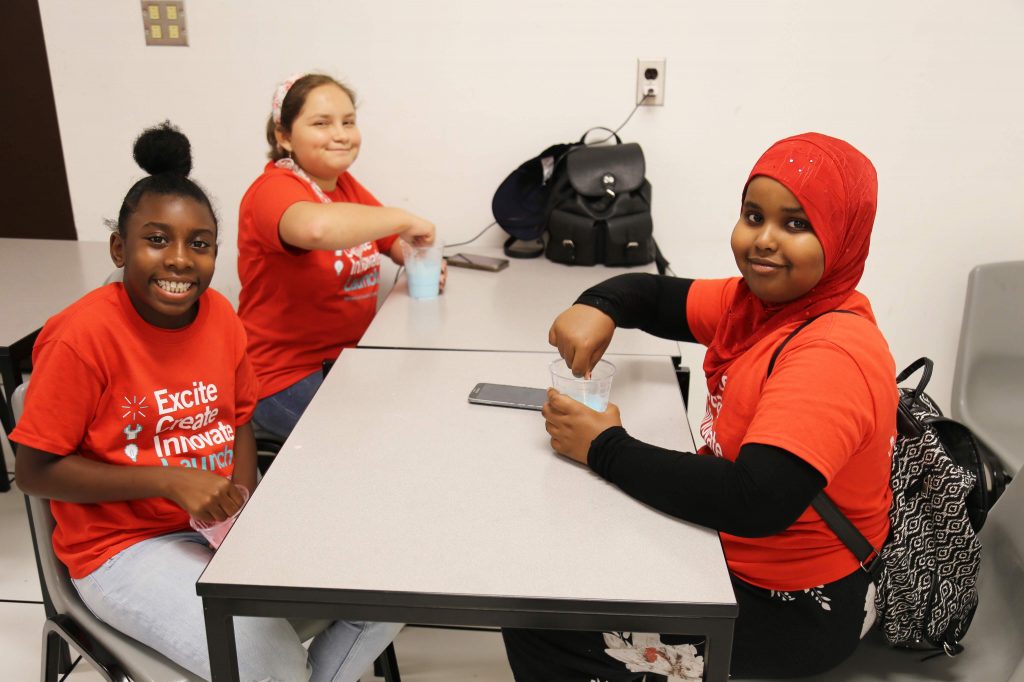 The Engineering Outreach Office is excited to continue our Launch program series with the Dundas Street Public School!
Our very first Saturday program will welcome female students currently in Grades 3-5.
This hands-on science and engineering program aims to inspire confidence in problem-solving strategies, teamwork, and a range of STEM-based topics (science technology engineering and math). Our instructors and mentors are women studying science and engineering who are excited to share their enthusiasm for their program of study!
Each Saturday session includes fun, discovery-based science and engineering activities. You can expect activities similar to our other programs, for example, participants may build roller coasters and rockets, explore coding, and design hydraulic arms.
Please note the program is intended for female students and those who identify as female to explore possibilities in STEM.
We welcome participants of all genders.
Click here to register for Launch! Girls Saturday Program!
* Please note that registration will not be open until Tuesday, December 18th at 7:00am.
Click here to access a Launch! Girls Saturday Program printable flyer. 
Program Details
Time: 1:00 to 4:00 PM
Ages: Students who are currently in grades 3 through 5.
Location: Dundas Street Public School, 935 Dundas Street East
Dates: Saturdays – February 2nd through March 2nd*
* No session February 16th to accommodate the Family Day Weekend
Cost: The University of Toronto is pleased to offer this program free of charge for up to 30 participants. Registration is on a first come, first-serve basis. Preference will be given to students attending Dundas Street Public School and living in the local community.
Registration is online only.
For more information: 416-946-0816 or outreach@ecf.utoronto.ca