Summer 2020 Program Offerings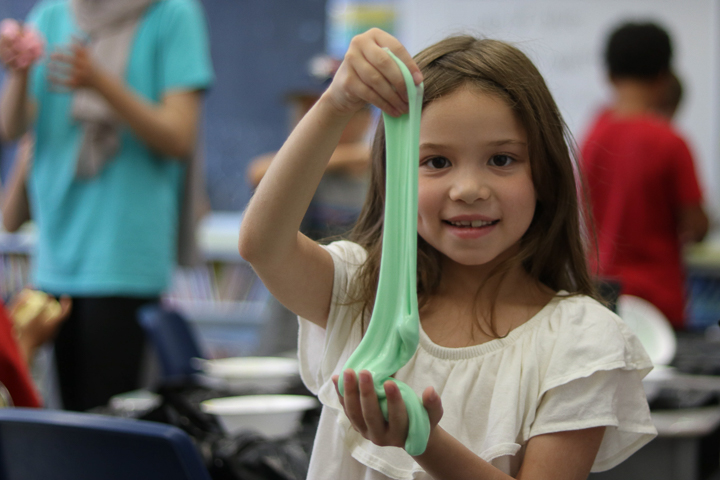 Update on Summer Programs
Given the continued emergency measures in place across Ontario and the indefinite nature of the COVID-19 situation in our city, the University of Toronto has made the difficult decision to cancel all currently scheduled in-person summer programs.
Refunds of registration fees will be provided for all cancelled summer programs operated by Engineering Outreach.
While in-person programs will not be taking place in-person this Summer, rest assured that our team is hard at work retooling our programming in order to provide the same calibre of content that U of T Engineering Outreach has become known for, delivered digitally.
Current 2020 Summer Offerings
ELEMENTARY SCHOOL PROGRAMS
A variety of workshops and programs for students from grades 3-8 on cutting-edge topics in science, technology and engineering.
Designed for girls in grades 3–5, Girls in Space is an interactive online workshop series that will focus on Aerospace Engineering.
Destination STEM Online is an interactive online workshop series for students in Grades 6-8 with a focus on exposure to a multitude of Engineering fields
The Global Engineering Challenge aims to broaden the minds of Grade 9–12 students. This program is designed for highly committed and motivated students who have an interest in problem-solving and global issues.
Blueprint is an academic enrichment program that was designed for highly motivated Black students currently in Grades 9, 10 and 11 who have a strong interest in Engineering.
The STEM Enrichment Courses aim to challenge and excite highly-motivated students from grades 9 - 12  in various areas of STEM.
The Academic Preparation Courses aim to enrich the knowledge of grades 9–11 students on core Ontario high-school level math and science curriculum.
Check back soon for more information about: