U of T Engineering Academy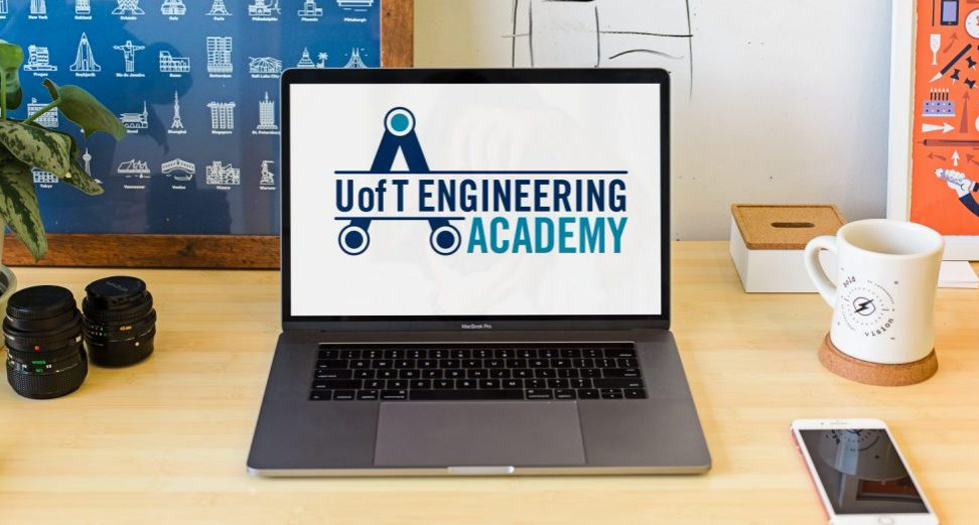 If you've already accepted your offer of admission to U of T Engineering, congratulations!
To help you transition to U of T Engineering, we created an exclusive program called U of T Engineering Academy (UTEA). This free, optional, self-directed, not-for-credit program has been designed in consultation with current Professors, curriculum leads and members of the First Year Office, as well as current high school teachers to ensure that key concepts for success will be covered in the course content.
UTEA leverages a suite of established online materials to provide you with a refresher on core high-school-level math, chemistry and physics curriculum. Being fluent in this content is essential to meeting the demands of your first-year engineering classes, across all disciplines, including Engineering Science.
As an added bonus, you'll receive guidance from current upper-year U of T Engineering students throughout your time with UTEA. They will share their own experiences, help you get to know the Skule™ community and keep you focused on what you need to know for academic success.
Optional, free, self-directed, and not-for-credit. First-year instructors will not see your work, and the results will not be part of your University record.
Curated suite of established online materials to help refresh your knowledge of necessary math, chemistry and physics content.
Interesting, real-world challenge problems to practice problem solving skills that are essential to thriving in first year.
Engage with current students to start building your community. Small group review sessions and conversations about first year with current undergraduate students will help guide your experience.
Fun surprises to get you ready for all the excitement of first year!
The UTEA program will once again be back for incoming 2021 U of T Engineering students. Please keep an eye out for registration details in your offer packages.