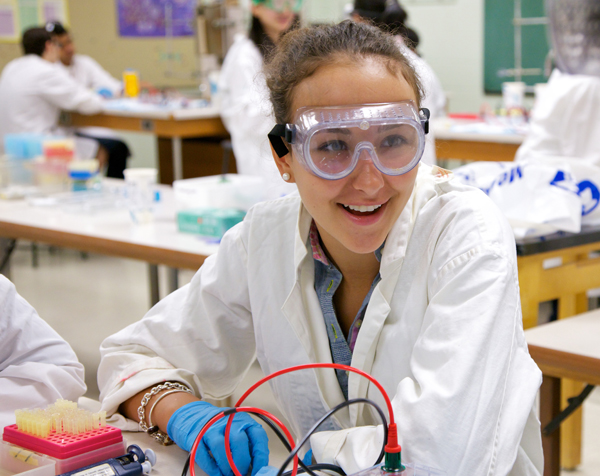 Summer Programs
DEEP Summer Academy
students tackle some of the most interesting and innovative topics being studied in the fields of engineering, technology, applied science and business. The program is open to students in grades 9 to 12.
Fall/Winter Programs
Jr. DEEP Saturdays
is a Saturday program for students in grades 3 to 8 who want to explore science, technology, engineering and math in innovative and creative ways. Each session consists of fun, discovery-based activities centred around a theme.
Girls' Jr. DEEP Saturdays
is a hands-on science and engineering program for girls in grades 3 to 8. The program encourages female students to explore fun and exciting science, engineering and technology topics in a confidence-building environment.
Register now!
Jr. DEEP at March Break
is a week-long program that explores a world of science and engineering through enriching activities for curious young minds.