The Engineering Student Outreach Office would like to thank the following organizations and corporations for their generous sponsorship:
The Engineering Student Outreach Office is a proud member of:
Ontario Camps Association (OCA)
Actua

Actua provides training, resources and support to its national network of members located at universities and colleges across Canada in the delivery of science, technology, engineering and mathematics (STEM) education outreach programming. Each year, these members engage over 350,000 youth in 500 communities nationwide. Please visit Actua at www.actua.ca.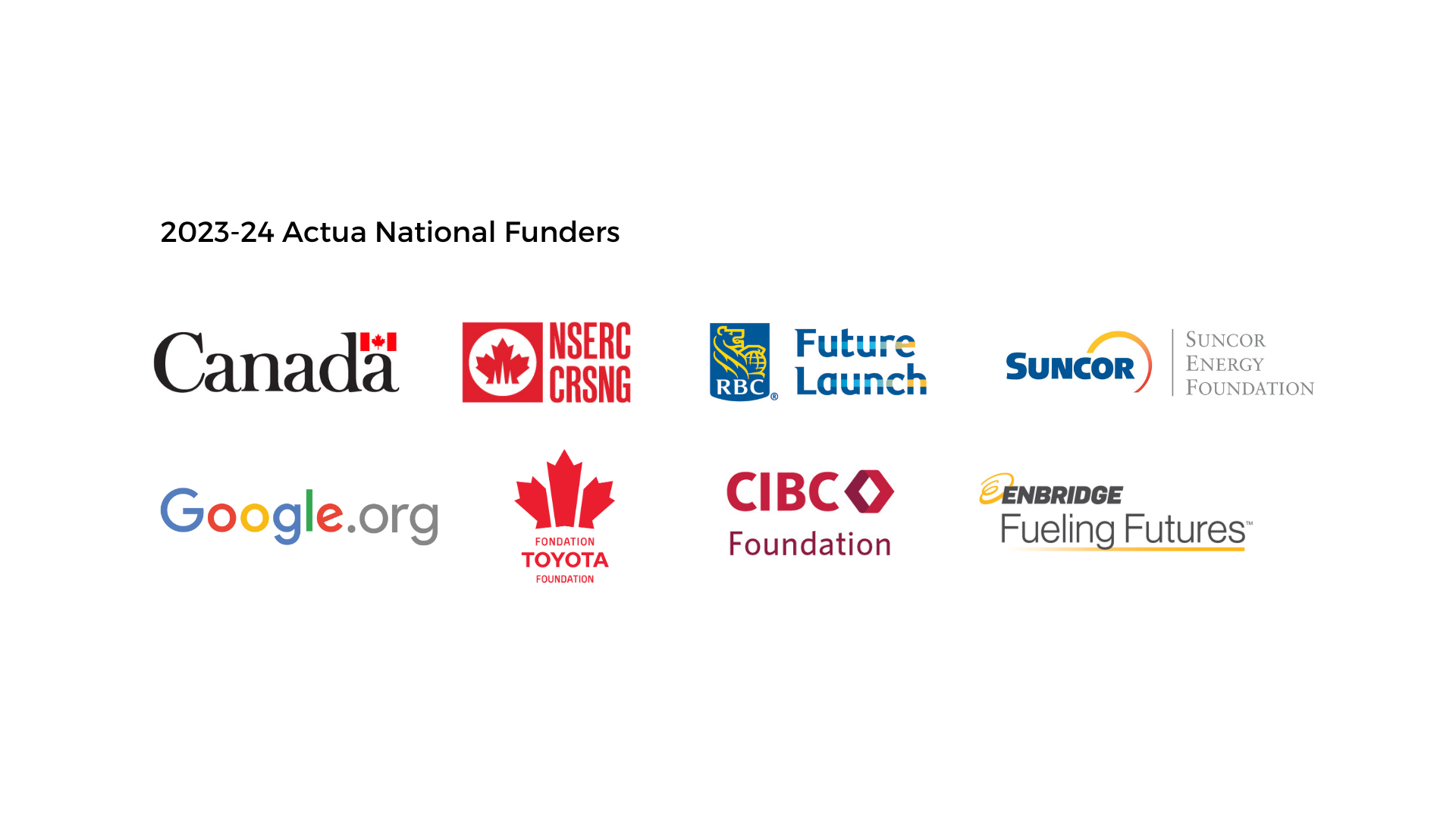 Cognizant