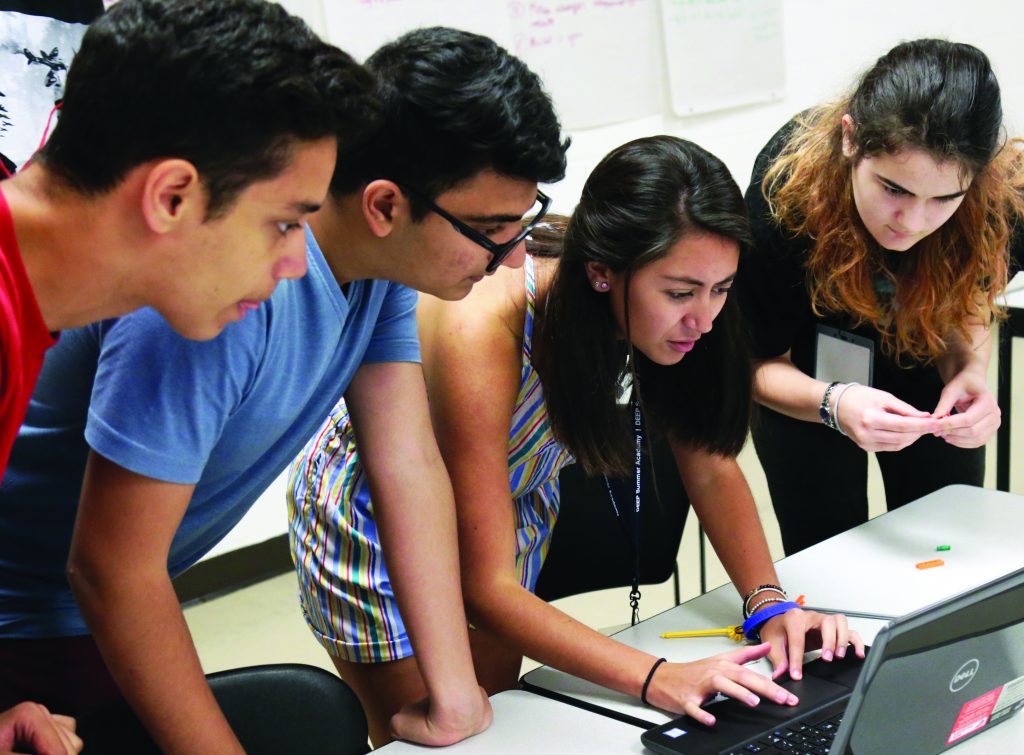 Organized by the University of Toronto's Faculty of Applied Science & Engineering, DEEP Summer Academy offers a diverse range of pre-university engineering and science courses.
All programs will run at U of T's St George campus, located in downtown Toronto.
Click here to apply for DEEP Summer Academy 2019! 
Our first round of applications are now closed. The second round of applications will close on March 22, 2019. All applicants can expect to hear back by April 5, 2019 or earlier. With regards to course selection, successful applicants will given priority on first come, first first served basis. Course selection is subject to availability.
DEEP 2019 Dates:
DEEP Summer Academy
Week 1: July 8 – 12, 2019
Week 2: July 15 – 19, 2019
Week 3: July 22 – 26, 2019
Week 4: July 29 – August 2, 2019
View Summer 2019 Course Descriptions, here.
Tuition fee information can be found, here.
DEEP Residence information can be found, here.
Outreach Programming Updates
Join our mailing list to keep up-to-date on upcoming Outreach programs and events.