In Person, On Campus
Grades: 1–6
Dates: January 20–February 10, 2024
Spark offers captivating, hands-on learning experiences, tailored exclusively for Indigenous youth, to ignite and kindle a deep passion for science, engineering, and innovation.
---
🔴 Registration Opening Soon!
In Person, On Campus
Grades: 1–6
Dates: January 20–February 10, 2024
ECHO is a captivating Land-based program for students in grades 1-6, seamlessly blending STEM education with cultural understanding and a deep connection to the environment.
---
🔴 Registration Opening Soon!
In Person, On Campus
Grades: 3–6
Dates: Aug 14–Aug 25, 2023
This is an Indigenous-led program for Indigenous students in Grades 3-6 grounded in Land-based learning. This fun, unique, free program explores STEM concepts while making connections to the Land. Through a wide-range of engaging hands-on activities, participants will engage with traditional and cultural knowledge to explore cutting-edge topics in STEM
---
🔴 Registration Closed for 2023
In Person, Gull Lake, near Minden, ON
Grades: 9–12
Dates: July 8–August 2, 2024
IDEA: Leaders In Training is an empowering 2-week program, fostering Indigenous leaders through immersive Land-Based STEM education, while providing the chance to earn a high school credit and access teaching opportunities.
---
🔴 Registration Closed for 2023
Our programming features a range of inspiring lectures, hands-on activities, and engaging conversations. Through this program, students will explore Indigenous knowledge systems, leadership, the use of the engineering design process, and connections to STEM disciplines. Students who complete the program will leave with a fundamental understanding of the skills and knowledge required to navigate engineering and Indigenous Land-based STEM subject matter through a distinct Indigenous lens.
IDEA is committed to creating an environment that is inclusive of all persons and treats all members of the community in a respectful and equitable manner.
Our incredible team of instructors are here to guide students through Land-based activities.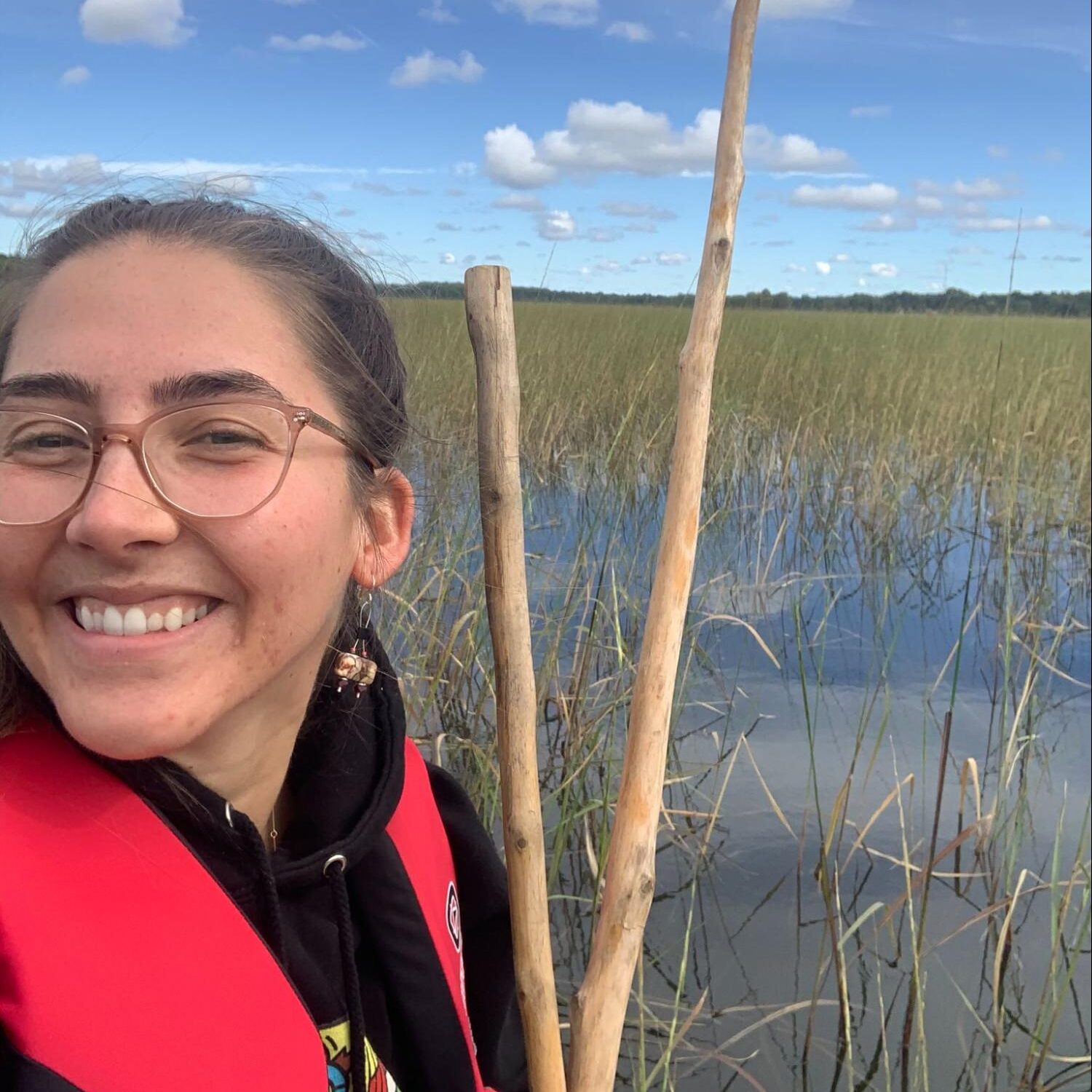 Helena
Aaniin! My name is Heléna, and I am the Team Leader for IDEA this summer after being an instructor and content developer for the program last year. I live in what is currently known as Mono, Ontario and share the territory with the Headwaters of the Grand, the Humber, the Nottawasaga and Credit Rivers. I also hold ancestral relations to Lake Huron's waters. My ancestors who came from Italy, Scotland and Germany have always lived on Michi Saagiig Nishnaabe Aki, thus my responsibilities lie to the Peoples, Land, Waters and Beings of this territory. My settler identity and Nishnaabe ancestry from Rice Lake Grandmothers also inform my responsibilities and my work. I completed my undergraduate degree at the University of Toronto in Equity Studies in 2019, and I just graduated from Trent University with a Master of Arts in Sustainability Studies, researching Indigenous-Led Conservation and Land Back on Turtle Island. I am grateful to help create programming that connects Indigenous youth to the gifts that they carry and to their relationships with the land. This summer, I'm looking forward to learning from the Water and Plant Beings at Gull Lake!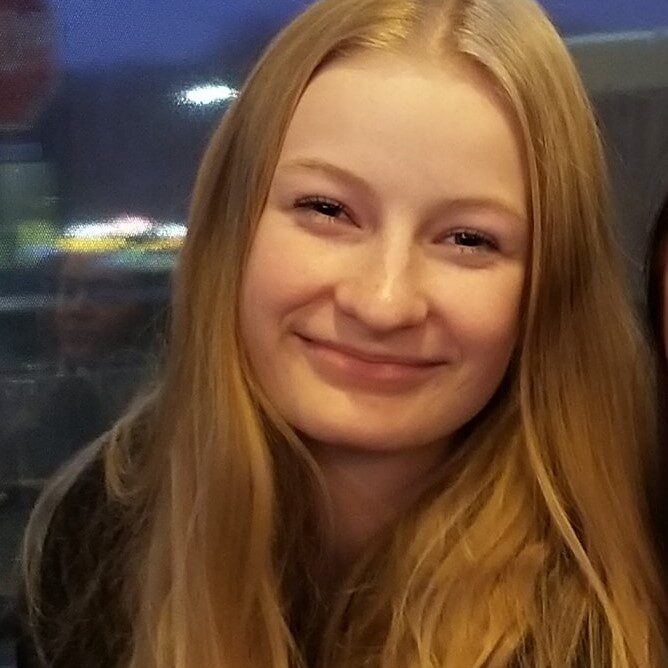 Danaca
Instructor & Content Developer
My name is Danaca. I am an Instructor and Content Developer for IDEA this year. I have been with IDEA for 3 years one year including being a student for the LIT program and 2 years as a Content Developer. I live in a small town called Erin, Ontario and share a connection to the environment and community around me. My ancestors come from France, Scotland, Ireland, and Germany, and my Indigenous ancestors are of Ojibwe, Anishinabe, and Metis. I am currently studying Supply Chain at Durham College in Ohsawa and am on my path to graduating next year. I am excited to enjoy another summer of content developing and being able to help educate students on their indigenous connections and am looking forward to spending time at Gull Lake with the students.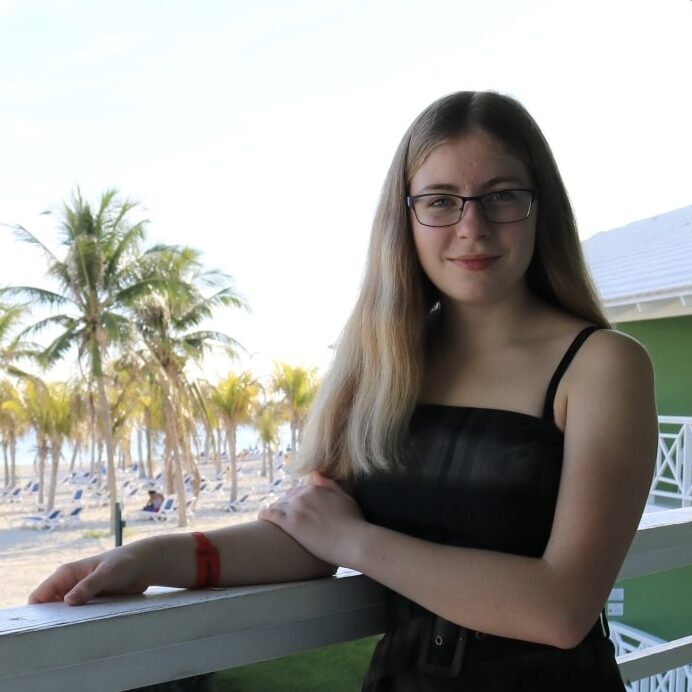 Cheyenne
Instructor & Content Developer
My name is Cheyenne and I'm an instructor and content developer, and a new member of the IDEA team. My family currently resides in Erin, Ontario, but originated from Powasson and Sturgeon Falls, Ontario. My Indigenous ancestors are of Ojibwe, Anishinabe, and Metis descent, with ties all over Ontario, and my European ancestors from France, Scotland, Ireland, and Germany. I am currently studying to obtain an accounting degree and my CPA (Certified Public Accountant) designation at Conestoga college in Kitchener, Ontario, after having already completed a Business Fundamentals certificate. I look forward to a land based pedagogy, learning from the environment at Gull Lake. I am very excited to meet the students joining us during our summer program and look forward to helping develop future leaders.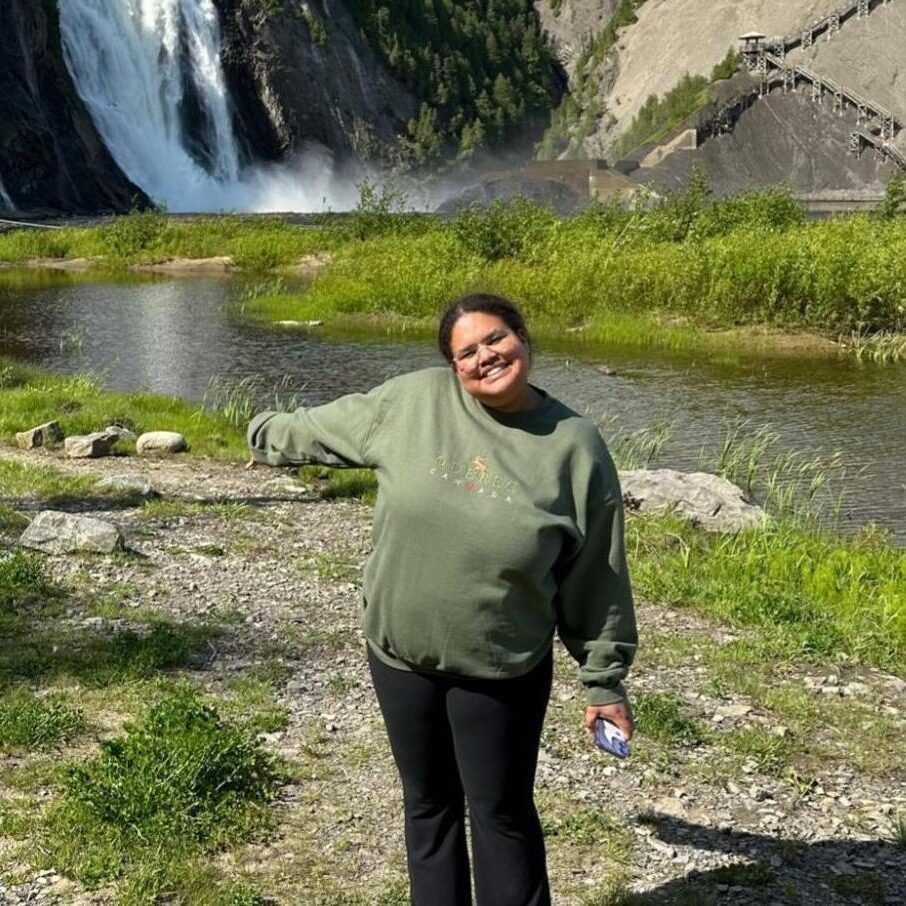 Wasky
Instructor & Content Developer
Aaniin! My name is Wasky and this is my second year as a content developer and instructor for IDEA. I joined the team after participating in the IDEA: LIT Program back in 2021. I go by she/they pronouns and identify as an Afro-indigenous female. I live in what is currently known as Peterborough, Ontario and attend Trent University majoring in Forensic Biology. My origins stem from Wikwemkoong Unceded Territory and Jamaica, and my responsibilities lie within those communities as well as my community in Peterborough. I wish to use my position to uplift young Afro/indigenous voices as well as help students find their gifts and responsibilities. This summer I'm looking forward to learning from students and the many beings with us at Gull Lake!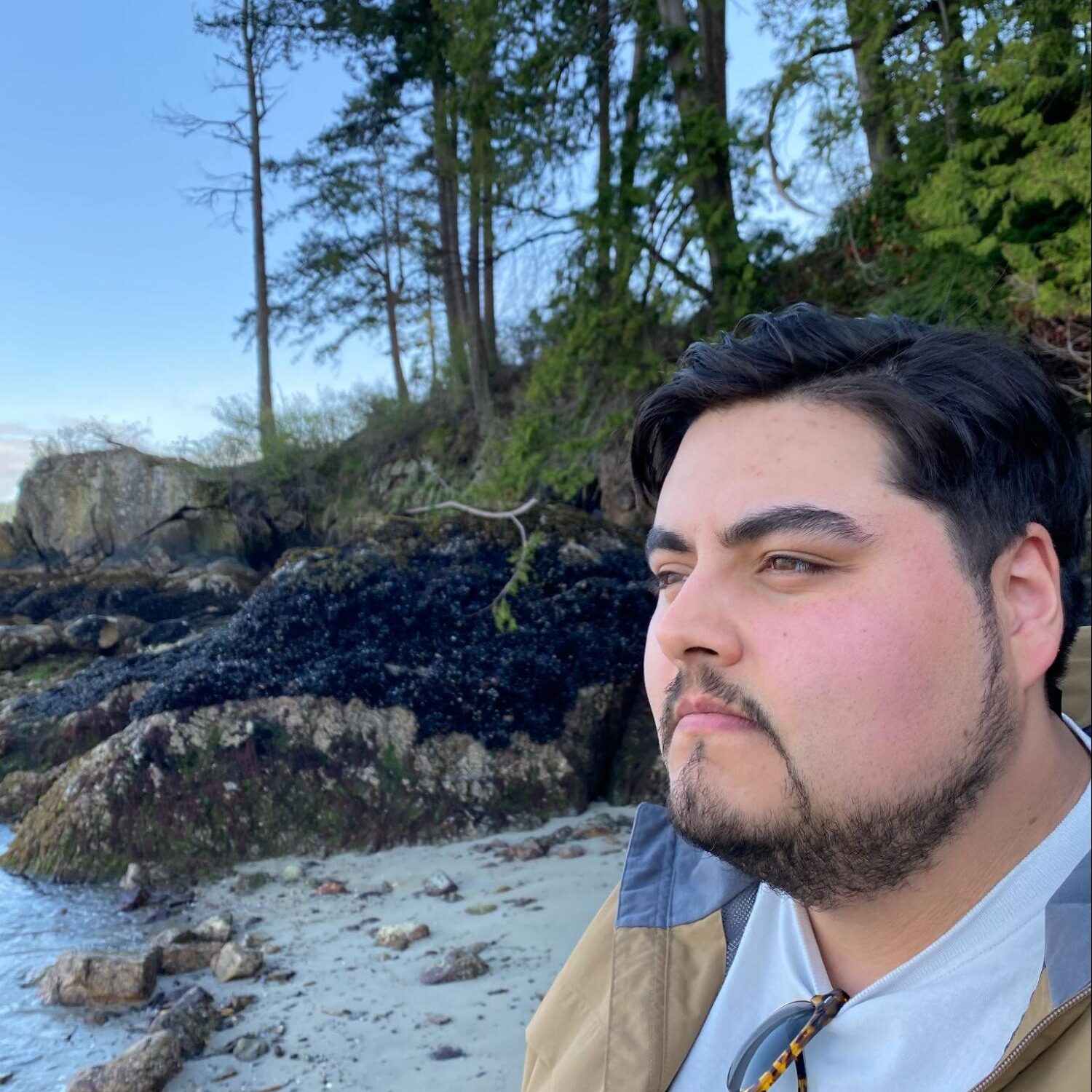 Kieran
Instructor & Content Developer
My name's Kieran. I'm of Coast Salish and Scottish-Settler descent. I'm currently an undergraduate student in the University of Toronto's Indigenous Studies, English, and Creative Writing programs. This is my second year working as an instructor and content developer for IDEA. Above all else, my intentions for this summer are to help facilitate a connection between students and the land, whether at Gull Lake or on campus in Toronto. I'm passionate about teaching and establishing systems of education controlled by Indigenous peoples and informed by their distinct cultural identities and worldviews. 
My research interests, at the moment, are centred mainly on land-based pedagogy and Northwest Coast Indigenous art and ceremonial items. I intend to focus on these subjects in graduate school. I grew up on the land ceded by the Mississaugas in the Between the Lakes Treaty in 1782. It also falls just outside the Haldimand Proclamation territory, which designates 6 miles on either side of the Grand River for the Mohawk Nation. The space that I call home (from what I understand)– sometimes referred to as Guelph, Eden Mills, and Eramosa– has been cared for at one time or another by the Mohawk, Mississauga, and Attawandaron Nations. Here I consider myself a privileged guest with a responsibility to care for the land and its living beings, as Indigenous nations have for thousands of years.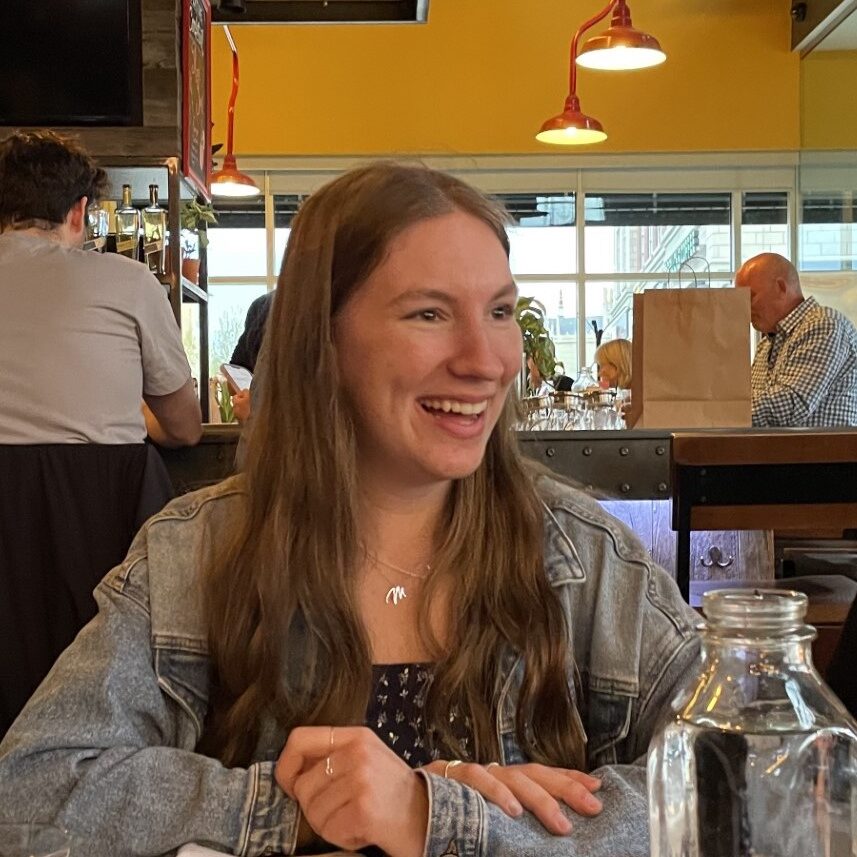 Mya
Youth Council Coordinator & Community Liaison
Aaniin! My name is Mya Simpson and I am Anishinaabe from Alderville First Nation. I am a Biomedical Engineering student at the University of Guelph and an active member of the Guelph Engineering Society as the Vice President of EDI. Outside of work and school I am a lover of canoeing and my grandpa's scon. I sew and bead often, and have made many regalias for myself and fellow community members. I enjoy spending time with my family and friends and I love being out on the land!
I currently work for IDEA as the Youth Council Coordinator and Community Liaison. I also still consider myself a bit of a Content Developer and Program Instructor as I have had the honour to continue some of the work I did last year in that role. I have been a part of IDEA programming for the past three years and it has shaped so much of my educational and professional journey so far. This program showed me that my identity should not be separated from my education and that my voice as an Indigenous person is crucial in STEM education. I am so thankful to be a part of this team and cannot wait to see how we continue to grow!
Do you have questions about the Indigenous Design and Engineering Academy?
Join the Mailing List
Be the first to know about registrations, new programs and important dates!