IDEA—Indigenous Design & Engineering Academy
Exploring ideas, concepts, and perspectives at the intersection of Indigenous land based learning, STEM engineering and design, and leadership learning. 
The IDEA (Indigenous Design and Engineering Academy)-LIT (Leader-In-Training)  is an Indigenous-led program grounded in Land-based learning.
The program is designed for Indigenous secondary students who are interested in exploring leadership concepts and taking on community-serving leadership roles. Participants will engage with traditional and cultural knowledge, learn about STEM (Science, Technology Engineering and Math), and work with our team to share their enthusiasm for leadership and learning with a broad audience. Participants will be supported in exploring connections between Indigenous Land-based knowledge systems and STEM related activities.
This program includes the opportunity to earn volunteer hours with our summer programming for children and youth during the summer of 2022. The LIT program is excellent preparation for participants interested in taking on instructional or advisory roles with the Engineering Outreach Office.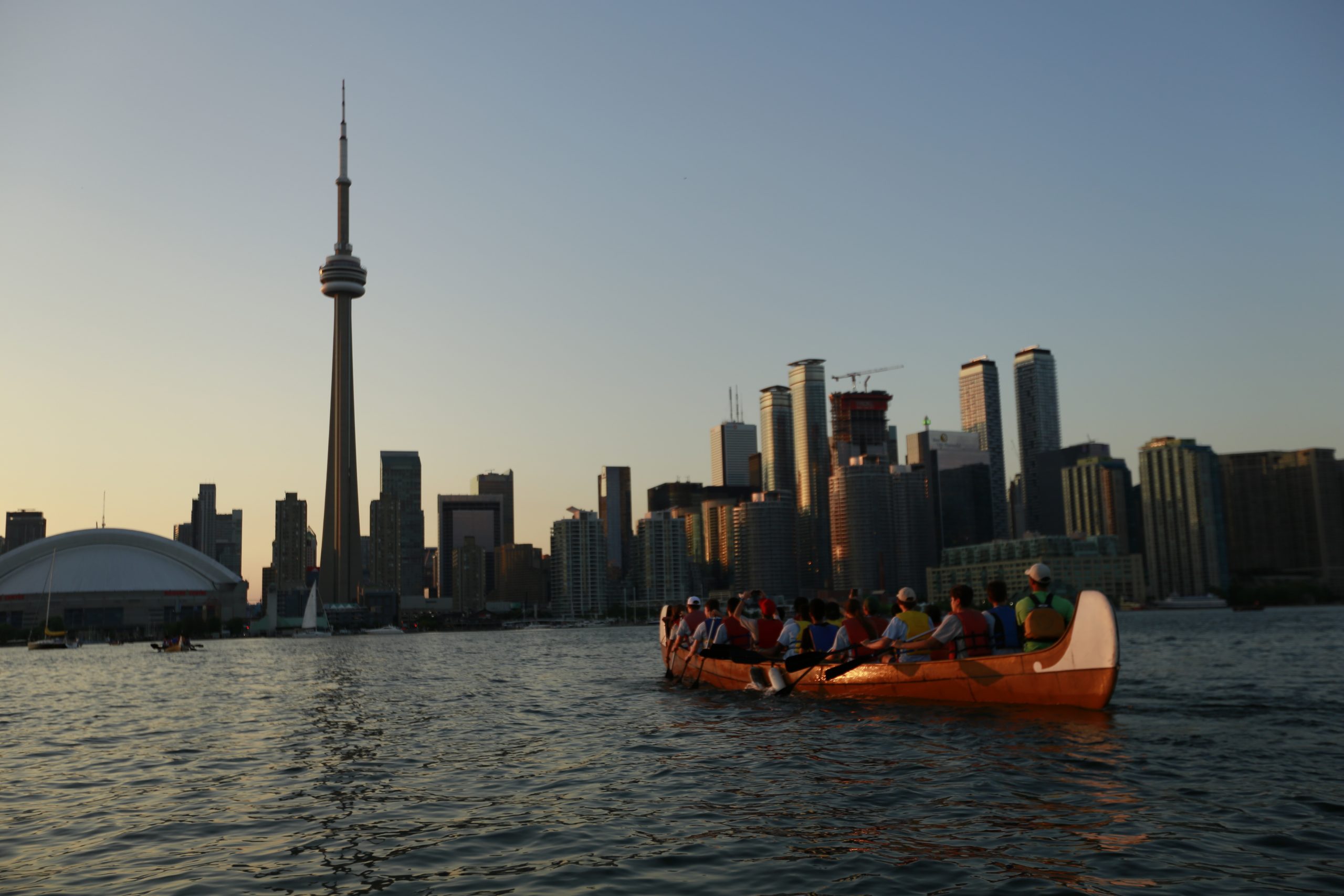 REGISTRATION REQUIREMENTS
Open to Ontario Indigenous secondary students in the 2021/22 school year.
To be eligible for the IDEA-LIT program students must meet the following requirements : 
Students must identify as

Indigenous

(First Nations, Métis, and/or Inuit)

.

Students must be currently in grades 10-12 of the 2021-2022 school year.
IDEA-LIT program will be offered twice during Summer 2022. Please note, the content of these sessions are the same and students should only sign up for one (1) Session.
Session 1 — July 5–8, 2022

Session 2 — August 2–5, 2022
Daily virtual meeting on Tuesday-Thursday; In-person on the Friday for each session. 10:00 AM–3:00 PM
This program is delivered at no cost to participants. 
Participants will receive a certification of completion. 
To be eligible for this certificate, students should attend all online learning sessions. Youth program delivery sessions for observation will be offered throughout the summer and scheduling will be arranged with participants, drawing on personal interests.
Students who complete this program will be well-prepared to take on instructional roles in STEM and on-the-Land programs for children and youth.
Students will participate in a series of online workshops, hands-on experiences and learn from specialists in the field. Students will also gain skills, knowledge and experience working in our programs for children and youth. Participants will receive volunteer hours, that can be used toward completing the 40 hours of community involvement needed in order to receive an Ontario Secondary School Diploma (OSSD), for their work in our camp classrooms. 
Our programming features a range of inspiring lectures, hands-on activities, and engaging conversations. Through this program, students will explore Indigenous knowledge systems, leadership, the use of the engineering design process, and connections to STEM disciplines. Participants will be led through unique offline activities, disconnecting from a virtual space to extend our learning. Students who complete the program will leave with a fundamental understanding of the skills and knowledge required to navigate engineering and Indigenous Land-based STEM subject matter through a distinct Indigenous lens.
The IDEA-LIT Program is committed to creating an environment that is inclusive of all persons and treats all members of the community in a respectful and equitable manner.
Students who complete 80% of program activities will receive a certificate of completion and letter of reference.
FREQUENTLY ASKED QUESTIONS
Visit our registration portal.
You will need to create an account to apply and register.
If you experience any difficulties with the application, contact idea@engineeringoutreach.ca
The Engineering Outreach Office is following the COVID-19 guidance laid out by the University of Toronto.  Please see UTogether for the most up-to-date information. As the University determines procedure and policy for the summer term we will update participants prior to the program start date (with as much notice as possible).
Participants should expect to participate in 3, general types of activities in this program: Learning Indigenous/STEM content from specialists, engaging in active sessions such as guided reflective practice, discussions, outdoor-based activities, brainstorming sessions and activity development, and supporting virtual camp delivery for children and youth. Some activities will be hands-on, and interactive, others will involve listening, reading, thinking, and speaking with others.

IDEA-LIT will be taking place as hybrid program, with part of the week online and one day a week in-person at the St. George Campus of the University of Toronto. 
Participation in one of the Friday sessions is required to compete the program. Let us know if you're interested in this program but would not be able to attend by emailing idea@engineeringoutreach.ca to explore possible alternatives!
All those who complete this program will be prepared to take on instructional roles at camp and workshop programs, like those offered at Engineering Outreach and other colleges and universities across Canada. Applications can be highly competitive in these programs and as such, participants should be aware that their participation in this program does not guarantee any future offer of employment.
Join the Mailing List
Be the first to know about registrations, new programs and important dates!